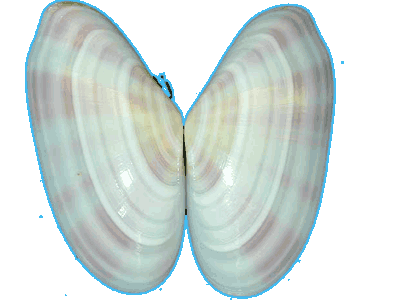 Family: Tellinidae
The largest tellin shells found in the Bahamas are about 4.5 inches. They are called bivalves because they have two parts joined by a hinge.
Tellins do have a head or teeth but they do have gills and strong muscles which keep the shell closed. The sunrise tellin shells eat tiny plant life. Oysters, clams and scallops are examples of other bivalve mollusks.
Cool Fact: The famous pink sand beaches in Eleuthera get their colour from tiny shell fragments (such as the sunrise tellin) and coraline algae mixed with the sand.